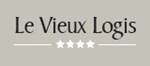 Sandwiches etc.
Tartines etc., a gourmet address

Next to Bistrot de la Place, discover Les Tartines etc., an address where conviviality reigns supreme. In the dining room or on the terrace, we offer you a generous menu that will delight your aperitifs, snacks and other gourmet breaks. Of course, you will find our sandwiches of the moment, sweet or salty. Also discover our Perigord burger and plates to share for an aperitif, sandwiches and desserts. What to enjoy all day long.
Spirit of the table
A sweet scent of terroir hovers over Les Tartines etc .. Indeed, our menu showcases regional flavors and local products. Thus, the sandwiches are adorned with gizzards and duck breast, the burger contains a duck steak, and all is accompanied by fries with duck fat and a glass of wine. What to travel deliciously in Perigordian soil.

Our map
À la carte, we offer a generous range of dishes to share.For an aperitif, choose an assortment of local and traditional products: country cheeses, homemade duck croquette, cold meats ... Sandwiches, sandwiches and burgers can be enjoyed on the go in a friendly atmosphere. And finally, choose a dessert or a butter-chocolate sandwich with the scent of childhood.
Useful information

The restaurant Les Tartines etc. welcomes you from 11:00 to 21:00.
Weekly closing on Wednesday and Thursday.
Open every day in July and August
Such. :
+33553270867