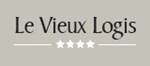 The restaurant menu
Winter walk
(Served in the evening and on weekends)


The walk: 100 Euros

With the wine selection of our sommelier
125 Euros


Amuse bouche

****

The Egg Cocotte
Crispy Mouillettes
Butter and Truffle Foam

Clos du Breil "Odyssey" 2017
Bergerac Sec

****

The Scallops *
Gnocchi and squash ketchup
Rocket Pistou and Crisp Sweet Onions

Comtesse de Ségur 2017
Montravel

****

The Duck of "Race Rouen"
Roasted Breast, Steamed Ravioli Thighs
Turnips, Honey, Vinegar and Mique Corn of the Day after

Domain of the Bois de Pourquié 2015
Bergerac Rouge

****

Cheese board

****

Citrus fruits
While Freshness
Saffroned Jelly Pannacotta, Clementine Sorbet

Domaine de l'Ancienne Cure "Fruit Day" 2015
Monbazillac


Menu without this dish (*) 80 Euros
With the selection of our sommelier (*) 100 Euros


*****
Caprice Gourmand

120 Euros

Let yourself be made ...

Tasting menu developed by our Chef Vincent Arnould
Around seasonal products

Composed of two starters, two dishes, cheese and two desserts,
This "Surprise" menu is served for all guests

****
The Tapas Menu
55 Euros
Succession of Delicacies for "Little Hunts"
Composed according to the inspiration of the market and our chef
Vincent Arnould
This menu will be served for all guests
Unique menu served for lunch from Monday to Friday
Excluding weekends and holidays
****
One hundred percent plant

70 Euros

Do not hesitate to inform the Maître d'Hôtel of your vegetarian desires.
We will be happy to adapt our menus and our dishes à la carte.

****

For kids

25 Euros

A choice between two starters, two dishes and two desserts


*****


The Black Truffle of Périgord


The Egg Cocotte
Crispy Mouillettes
Butter and Truffle Foam
34,00 Euros


"Viennese" of Chestnut and Pumpkin
Black Truffle and Mique Corn
Truffled Emulsion
28,00 Euros



Pike & Truffle
Like a white boudin
Salsify Braised
36,00 Euros


Veal "Under the Mother"
The filet mignon truffle and roast
Sauteed Egg Yellow Ravioli
56,00 Euros


Brie and Black Truffle
Matured a few days
Gourmet salad
12,00 Euros


Like a Lost Bread
The Black Truffle of Périgord Sucrée
Apple and Celery
20,00 Euros


****


The tasting
All truffles

130,00 Euros per person
Excluding drinks


*****
Winter in Périgord
The duck foie gras
Poached in Bergerac wine
Apple Compote, Black Pepper and Cinnamon36,00 Euros
Winter Vegetables
Declination in Salad
Passion Fruit Vinaigrette 34,00 Euros
****
The scallops
Gnocchi and squash ketchup
Rocket Pistou and Crunchy Sweet Onions 44,00 Euros
The Pike perch
Golden on the skin
Candied Leeks, Smoked Eel and Foie Gras48,00 Euros
****
The veal
The Golden Risotto with Sautoir,
Braised Salsify and Truffled Juice52,00 Euros
The Duck of "Race Rouen"

Roast Breast, Steamed Ravioli Thighs,
Turnips, Honey, Vinegar and Mique Maize the Day after 48.00 Euros
All our meats are of French origin
Cheeses
The Fresh and Refined Cheese Platter 14,00 Euros

The green salad

Seasoned according to your taste, with walnut oil or olive oil10,00 Euros
Delicacies
The Valhrona Chocolate
In Coconut
Creamy Praline and Ice Cream with Coconut Milk 20,00 Euros
Like a Lost Bread

The Black Truffle of Périgord Sucrée
Apple and Celery 20,00 Euros
Paris-Trémolat

Cabbage, Walnut Praline Cream20,00 Euros
For two people, to share, the price per person
Citrus fruits

While Freshness
Panacotta in Saffroned Jelly, Clémentine Sorbet 18,00 Euros
Apple

In declination
Tonka Beans and Granite Caramel-Vodka 18,00 Euros
All our desserts must be ordered at the beginning of the meal
All our prices are net including taxes and service